A stimulating end of quarter at Sotheby's
[06.04.2021]

Having hosted Paris-London cross-geography and cross-category sales with a catalogue combining Giulio Romano and Gilbert & George, as well as Impressionist and Contemporary Art online sessions that elicited strong demand, Sotheby's ended its first quarter on a high note with a total turnover of $208 million for 25 and 26 March alone.

Van Gogh's « Street scene in Montmartre » signs the 13th best auction ever obtained in the history of the French market.

Among the most anticipated lots there was the Scène de rue à Montmartre by Vincent VAN GOGH discovered by the Mirabaud-Mercier auction house after a century in the possession of the same family. An exceptional work, it finally sold well above its high estimate at $15.4 million, setting a record in France for the Dutch painter. It was also the thirteenth best auction result ever hammered on the French auction market.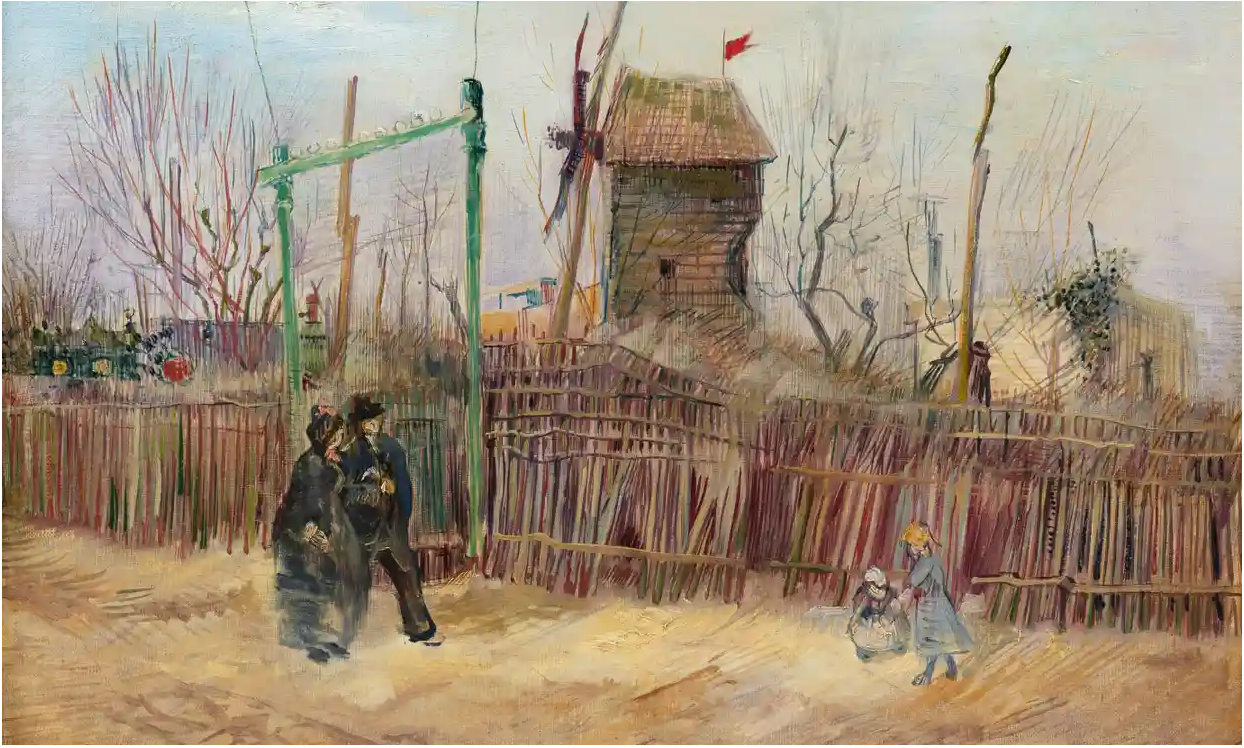 Vincent Van Gogh, Scène de rue à Montmartre. 46,1 x 61,3 cm
$10 million capital gains for paintings by Munch and Picasso
Then there was also a superb oil-on-canvas by Edvard MUNCH which, by exceeding $22 million, dwarfed its high estimate by no less than $10 million. The hunt for masterpieces is clearly in full swing and the added value for this superb canvas (Summer Day) by the Norwegian artist was indeed remarkable. The work was apparently briefly hung in Hermann's Göring office, despite Munch being one of the artists blacklisted by the Nazi regime. In 2006, Sotheby's had already sold this painting, but for $12 million less ($10.8 million at the time).
Another painting also generated a $10 million price increase: Pablo PICASSO's large canvas Femme assise dans un fauteuil (1941) fetched $12.9 million. The painting was last seen at auction 18 years ago when it sold for $2.9 million at Christie's in London.
In the same sale, a smaller canvas by Arshile GORKY (Garden in Sochi) sold for nearly as much as the Picasso painting despite being roughly half the size. Painted at the same time as Picasso's work, in 1941, the work by the American artist fetched $11.8 million.
Clashing eras…
The transversal approach to the selection of works included in Sotheby's Modern Renaissance: A Cross-Category Sale produced a number of interesting valuation contrasts for works by artists from completely different centuries. So for example, the fabulous modernity of Piero POLLAIUOLO's Portrait of a Youth, a small rarity from the second half of the 15th century elicited a price almost equivalent to the best bid for a self-portrait by Edvard Munch offered in the same sale: $6.3 million for the quattrocento artist versus $6 million for the great Expressionist.
However, the astonishing price contrasts didn't stop there: for example, the prices reached by the most prominent artists of our time as compared with those for works by historical masters, who are of course less well-known. Generally speaking, it is not surprising to see a greater number of motivated bidders on a signature like BANKSY than for a work by the master of Mannerism Giulio ROMANO, even if the former is edited in several dozen copies and the latter is extremely rare. A silkscreen print of Banksy's Girl with Balloon fetched $1.5 million (copy no. 7 of 88 sold) whereas the work by Raphaël's favorite pupil was acquired by a lucky collector for a third of that price!
Banksy's Little Girl with a Balloon, from an edition of 88 copies, snapped up for $ 1.5m, while a rare painting by Giulio Romano was taken away by a collector at a third of that price!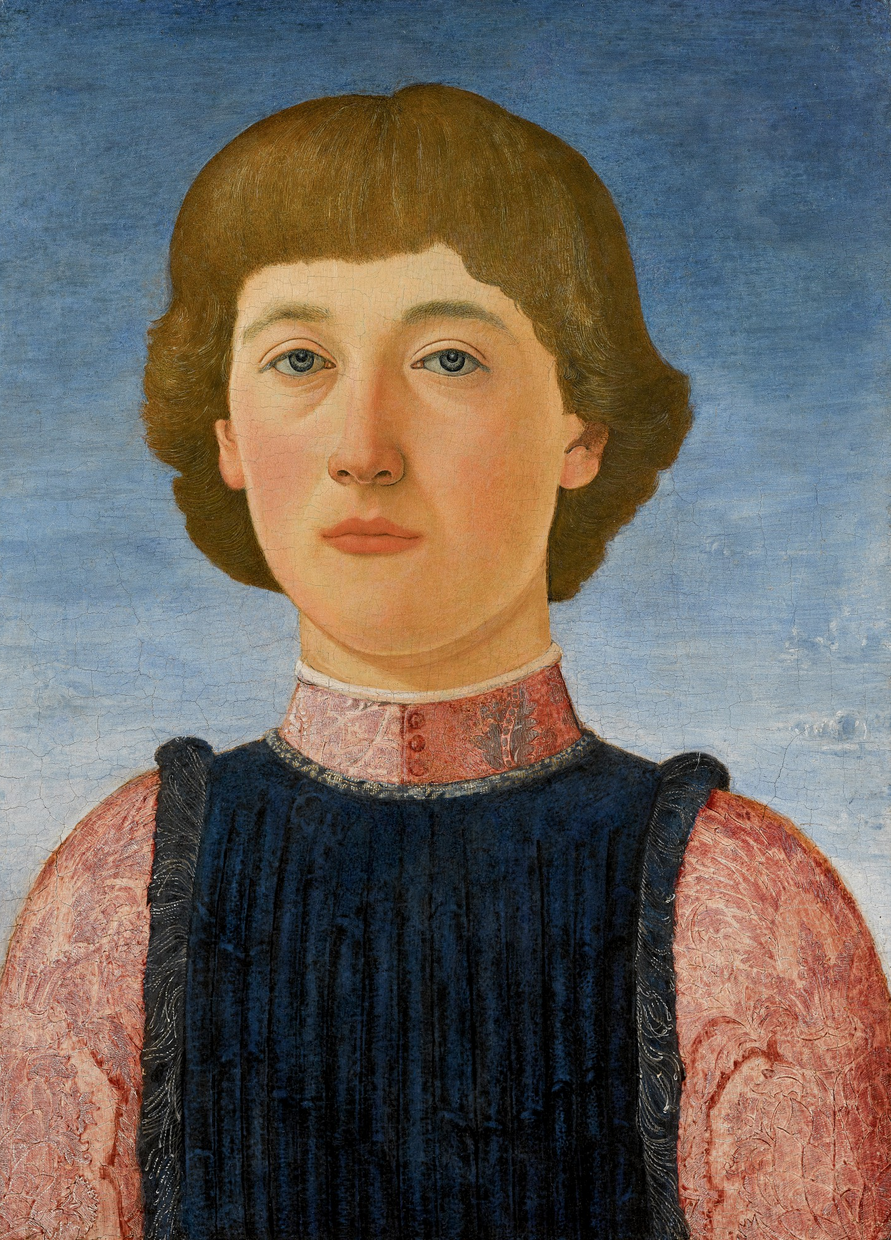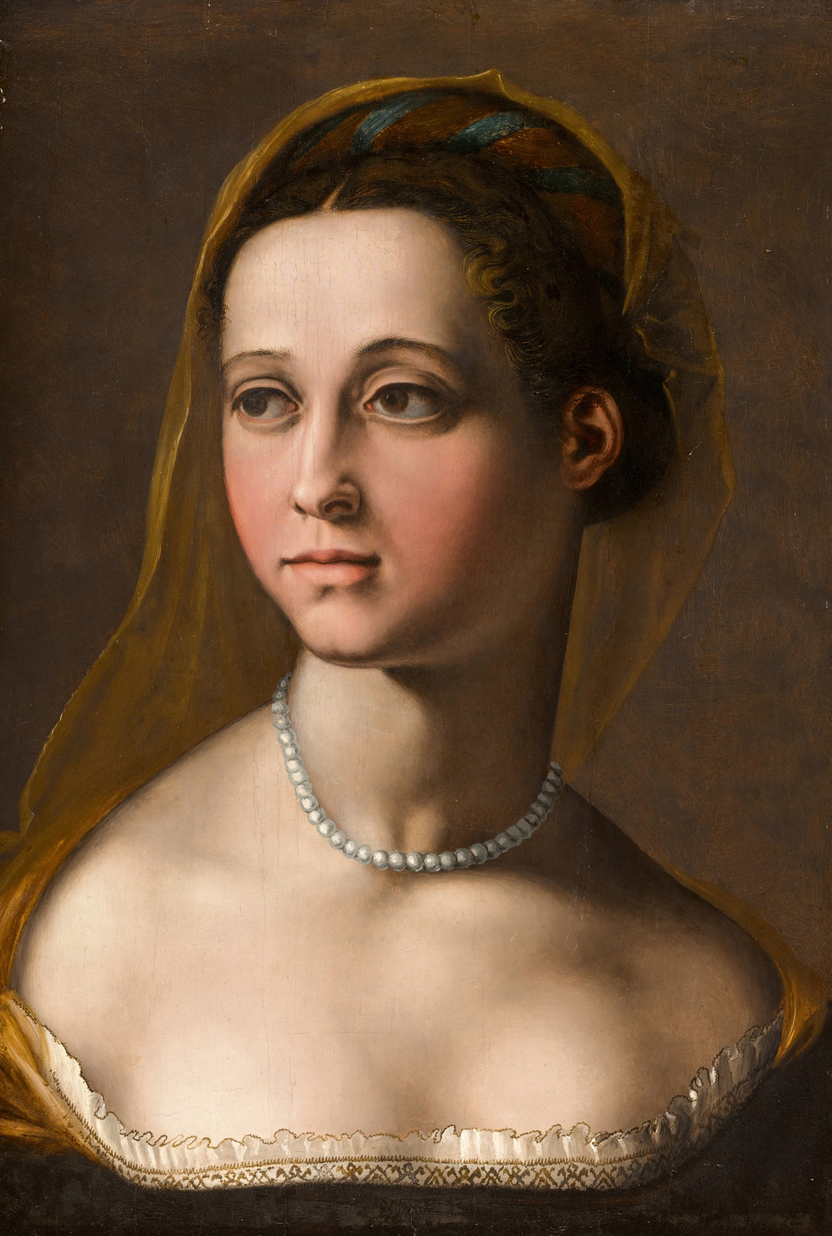 Portrait of a Youth by Piero Pollaiuolo and Portrait of a woman by Giulio Romano
In the Contemporary category, besides Banksy, the most popular artists were Christopher WOOL, Frank AUERBACH (J.Y.M. Seated) and Daniel RICHTER (Grünspan) whose prices have been rising very rapidly over recent months. The works of these three great Contemporaries all breezed past $500,000, and, in the case of Auerbach – recently exhibited by the Luhring Augustine Gallery in New York – past the $1 million threshold. There was also a new record for a lesser-known artist, the Iranian Bahman MOHASSES, whose 1977 Minotaur also crossed the $1 million threshold (Minotauro sulla riva del mare).
> Proceeds from Sotheby's sales
More than 100,000 works of art were already sold at auctions around the world during the first quarter of 2021, generating a total turnover above $1.5 billion. Sotheby's, for its part, took $208 million in two days (25 and 26 March) including $133.8 million from its "Modern Renaissance: A Cross-Category Sale in London", nearly $43.4 million from its Impressionist & Modern Art sale and $30.9 million on 26 March from its so-called "day sales"… online sales of Impressionist and Contemporary Art which ended on 26 March.