Christie's hammers $970 million in a week!
[16.11.2021]

Last week Christie's took $970 million from three sales and two very lively auction evenings. With 15 new auction records, 22 artists, from Van Gogh to Beeple, crossed the $10 million threshold.

The whole week was animated by an augmented audience with the auctions being organized live from New York, but also from Hong Kong and London, through giant screens installed at the Rockefeller Center. According to Christie's, more than 1.2 million viewers followed the events broadcast on nine platforms (websites and social networks), with bidders from 27 different countries.

 
Van Gogh in the spotlight and new records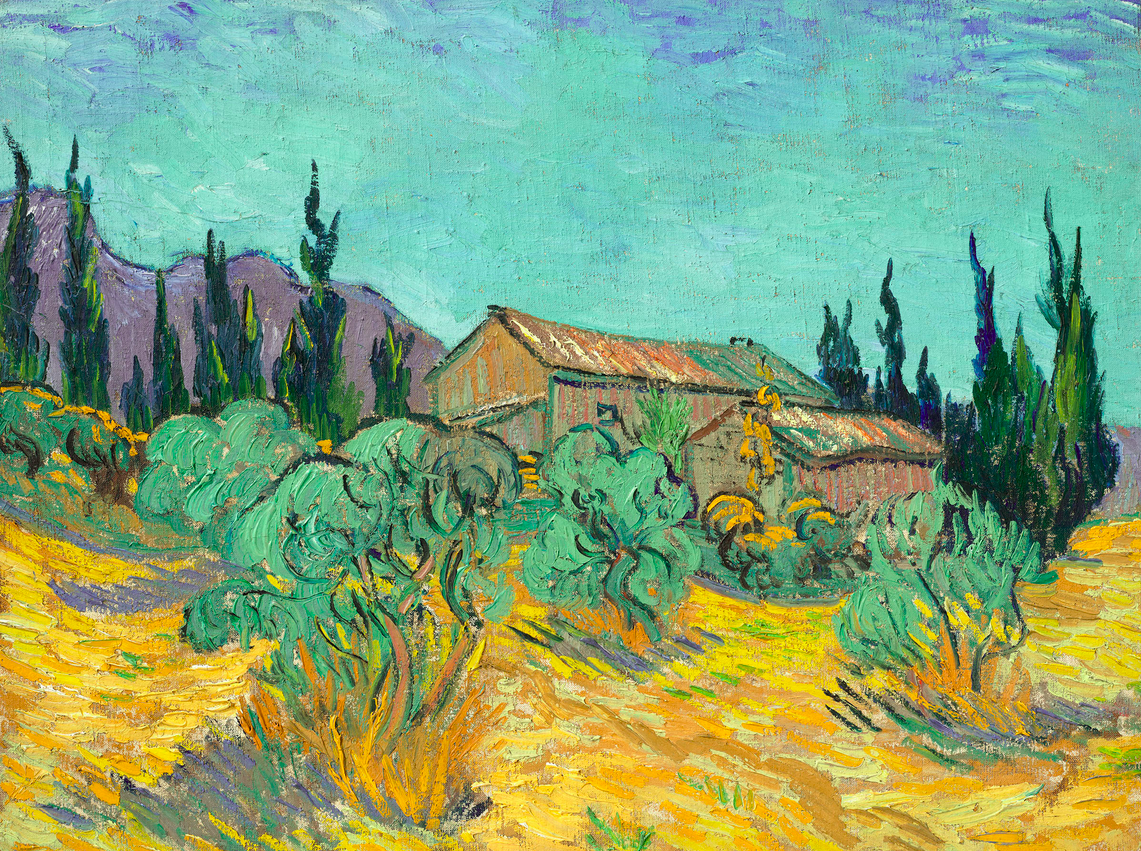 Marking the resumption of physical sales, the week was dominated by the Impressionist works in the Edwin Lochridge Cox collection which generated a total of $332 million in a white glove sale. The "Cox Collection | The History of Impressionism" was one of the largest American collections to ever appear on the market, headlined with masterpieces by Caillebotte, Cézanne and Van Gogh.
Three works by Vincent VAN GOGH fetched remarkable results.
Painted in Saint-Rémy in October 1889, Cabanes de bois parmi les oliviers et cyprès mobilized powerful collectors around the world. The bidding started at $32 million and almost doubled to $62 million! Another Van Gogh, Meules de blé (painted in Arles in 1888), set a new record for a work on paper by the artist selling at $35.85 million. Finally, a third Van Gogh, Jeune homme au bleuet, also in the Cox collection, reached $46.7 million – well above Christie's $5 to 7 million estimate. The bidding lasted nine minutes and involved 11 bidders.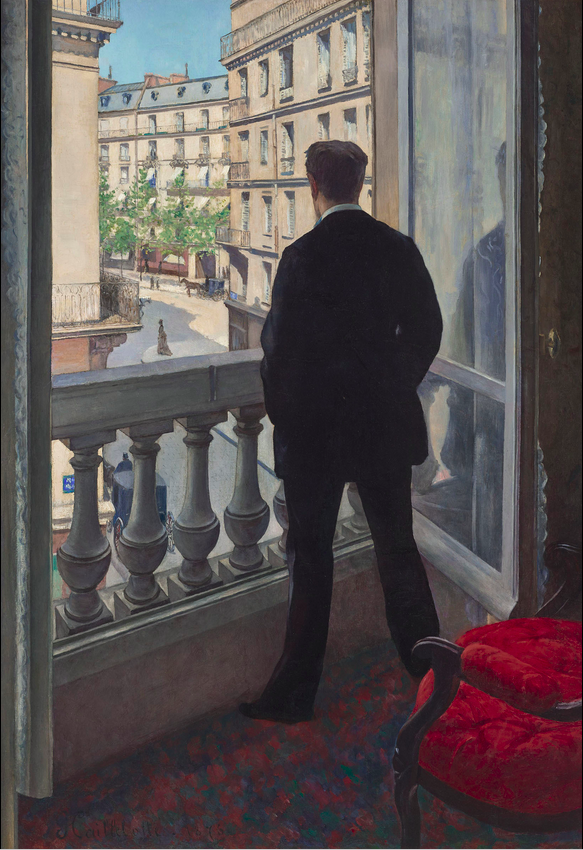 At $53 million, Gustave Caillebotte more than doubled his previous auction record of $22 million!
In addition to the three Van Goghs, Paul CÉZANNE's L'Estaque aux toits rouges was very well received, fetching $55.3 million?
But the big surprise was Gustave Gustave CAILLEBOTTE's superb Jeune homme à sa fenêtre which reached $53 million Caillebotte renewing his record in grand style since his previous auction peak was $22 million for Chemin montant (1881) at Christie's London on 27 February 2019.  Jeune homme à sa fenêtre, a "masterpiece of modern urban realism of the 19th century," is now part of the collections of the Getty Museum in Los Angeles,

20th / 21st centuries: round two…
Initiated last May, this new sales format combining 20th and 21st century art has been described by Christie's as "an innovative approach" reflecting "the evolution of market demands and collection habits, by breaking down traditional sales categories to establish new stylistic connections." Considering that Christie's is one of oldest auctioneers in the world, the result is a somewhat surprising mix of historic 20th century masterpieces rubbing shoulders with works – both physical and digital – by highly popular emerging artists.
Nonetheless, the 20th Century Art sale took an impressive total of $419.8 million, with 92% of the lots finding buyers. The sale was led by artists like Andy Warhol, Pablo Picasso, Gerhard Richter and Cy Twombly and its cover lot was a rare 1982 portrait of Jean-Michel Basquiat by Andy WARHOL that fetched $40 million. This work from the Peter Brant collection was considered to be the only example still in private hands of an oxidized portrait of Basquiat. A second portrait of this type is kept at the Andy Warhol Museum in Pittsburgh, and a third – which remained with Jean-Michel Basquiat all his life – remains in the artist's estate.
21st Century Art… another white glove!
On 9 November, Christie's 21st Century Art sale generated $219.3 million and all the lots sold! As Christie's Sales Manager, Ana Maria Celis put it: Having a 100 per cent sell-through rate, plus ten artist records, is a phenomenal achievement. With outstanding results for emerging artists, female artists, diverse artists, NFTs, and works for charitable causes, we are proud to have created a sale that represents our time and the future.
Peter Doig's record jumps $10 million…
The sale's key lot was a monumental canvas by Jean-Michel BASQUIAT created in 1982 that fetched $40 million. This result was nearly matched by Peter DOIG's Swamped (1990) which set a new personal record for the artists at $39.8 million. The work is one of Doig's first representations of the canoe – a key motif in the artist's imagery – inspired by a still from the cult horror film "Friday the 13th".
Lastly, eight months after his NFT Everydays: The First 5000 Days (2021) fetched the staggering sum of $69.3 million, another work by BEEPLE (hybrid: physical and digital) entitled Human One reached almost $29 million. Beeple has committed to updating the visual components of Human One throughout his career. The work is therefore intended to evolve, in real time, in response to world events.
> The 10 artists in Christie's 21st Century Art sale who achieved new auction records are: Xinyi Cheng, Hilary Pecis, Nicholas Party, Issy Wood, Stanley Whitney, Peter Doig, Jacqueline Humphries, Barbara Kruger, Rashid Johnson and Kenny Scharf.