Flash News: NFT sales in Hong Kong – Macklowe Collection and Cox Collection
[17.09.2021]

No return to business after the summer recess without NFTs!… Last week, from just two lots created by Yuga Labs in its online session "Ape In!" Sotheby's generated $26.2 million, setting its latest record for an NFT sale. Of these two lots, a set of 101 YUGA LABS NFTs depicting monkeys sold for $24.4 million (101 Bored Ape Yacht Club). The market is still 'under tension' since the sale last 11 March of Beeple's Everydays – The First 5000 Days at Christie's for the exorbitant price of $69.3 million.

This week, and until September 28, it's Christie's turn to position itself in this lucrative segment with its first NFTs sale in Hong Kong, the year's most dynamic international marketplace. Via "Christie's Encrypted", its page now dedicated to NFTs, the British auctioneer specifies that the sale "includes the collection of Mr. Shawn Yue, a renowned actor and art collector in Asia. The collection is a retrospective of his career over the past 20 years (… and) also marks the very first NFT sale in Asia offered by an international auction house, with a broad array of NFT-minted art including a group of exceptionally rare CryptoPunks created by LARVA LABS, as well as YUGA LABS' Bored Ape Yacht Club (BAYC) and Larva Labs' latest creation Meebits."

During the first half of 2021, the total turnover from the sale of works in the form of NFTs already reached $127.6 million. Having become unique and highly collectable, these digital works already represented a third of the value of all online sales and 2% of global art market turnover between January and July 2021. It is inconceivable that the major auction houses would not exploit this new source of income… this new "revolution".
Macklowe Collection: more than $600 million worth of works soon to be sold at Sotheby's
Following a court ruling in the divorce (2018) between New York real estate magnate Harry Macklowe and his ex-wife Linda with whom he shared nearly 60 years, one of the most important collections of "Contemporary" art is about to be sold publicly. Sotheby's has been selected to manage this highly anticipated sale. With 65 paintings and sculptures, it includes nine works by Pablo Picasso, Nine Marilyns (1962) by Andy Warhol estimated at around $50 million and a monumental canvas by Cy TWOMBLY (Untitled, 2007) which could reach $60 million (the artist's auction record has stood at $70 million since his Untitled (New York City) (1968) was sold in 2015). The sale also promises exceptional works by Jeff Koons and Mark Rothko, Brice Marden, Agnes Martin, Sigmar Polke, Gerhard Richter from a superb collection valued at $600 to 800 million.
There will also be a work titled Le Nez by Alberto GIACOMETTI, of which there are only five copies. Reproduced on the cover of the catalog for the 2018 Giacometti retrospective at the Guggenheim Museum, the price of this essential work could reach around $65 million. If so, it would become Giacometti's fourth best auction result for a sculpture after his three 9-digit results (L'homme qui marche I (1960) in 2010; Chariot (1950) in 2014 and L'homme au doigt (1947) in 2015). As is the case for most of the masterpieces in this sale, the value of Le Nez no longer has any relation to the 1 million dollars with which it was acquired in 1992.
The sale will take place in two stages, the first on 15 November 2021 and the second in May 2022, and the works will be shown in New York, Hong Kong, London and even Paris before their sale.
Cox Collection: the best of Impressionism at Christie's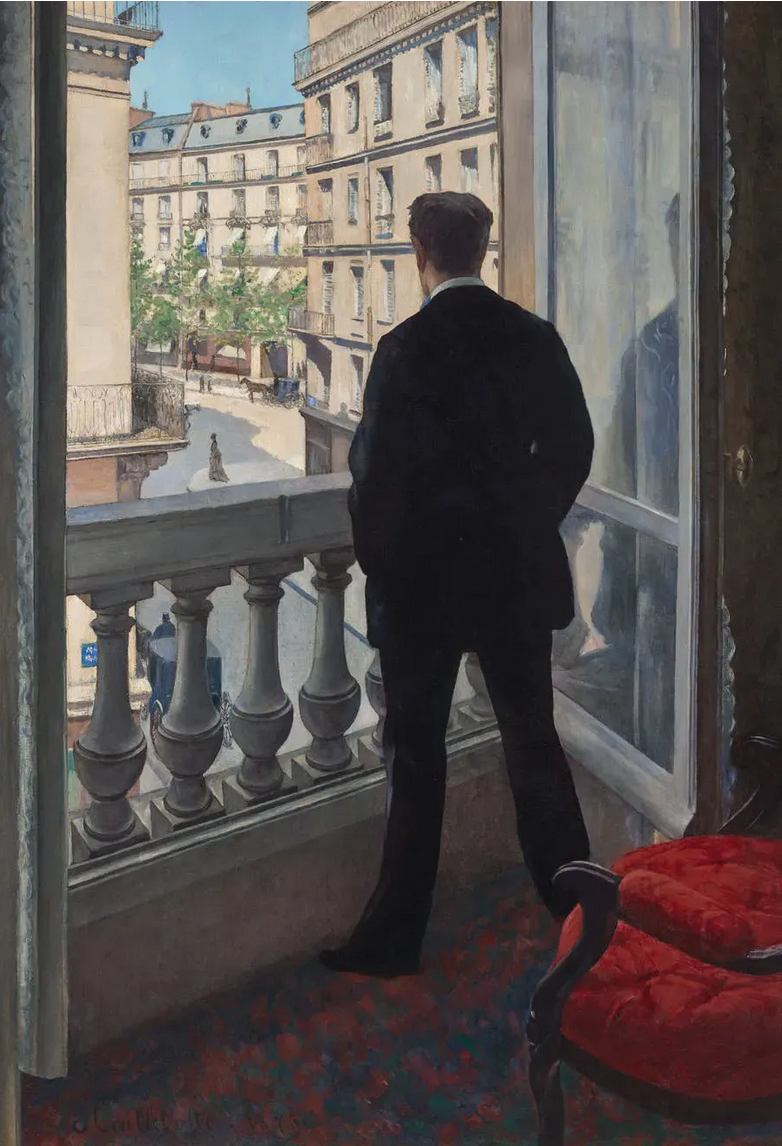 To the Contemporary art windfall of the Macklowe Collection at Sotheby's, Christie's has responded with the incredible COX collection of Modern art – including major paintings by Van Gogh, Caillebotte and Cézanne – that will be offered for sale in November 2021in New York. As Adrien Meyer, Co-Chairman for Impressionist & Modern Art at Christie's, puts it in the press release, "Perhaps one of the finest collections of Impressionist art to ever come to auction, the Cox collection will be remembered as a milestone in the art market. Most of the pictures will be seen as a once in a lifetime opportunity for any collector or museum".
This extraordinary collection traces a "history of Impressionism", through the choices of Edwin Lochridge Cox, an American businessman who made his fortune in the oil and gas industry and who died in November 2020 at the age of 99. Among the 25 soon-to-be-dispersed works is one of Gustave CAILLEBOTTE's most important paintings, Jeune homme à sa fenêtre, painted in 1876 and estimated at over $50 million. This major painting should therefore dwarf Caillebotte's current record of $22 million at Christie's London in February 2019 for Chemin montant (1881).
The entire catalog is not yet available on the auction house's website, but two other masterpieces have been presented: L'Estaque aux toits rouges by Paul CÉZANNE, painted around 1883-1885 and estimated at $35 to 55 million, an 'event' for any major collector wanting to acquire a foundational work for the genesis of both Fauvism and Cubism. The other – Cabanes de bois parmi les oliviers et cyprès – is a rare opportunity to acquire a canvas epitomizing Vincent VAN GOGH's Provençal style. Painted in Saint-Rémy in 1889, it is valued at around $40 million.
A selection of these masterpieces will be shown in Taipei, Tokyo, Hong Kong and London ahead of their exhibition and subsequent sale at the Rockefeller Center in New York City.