Who was in demand in 2020? And who wasn't?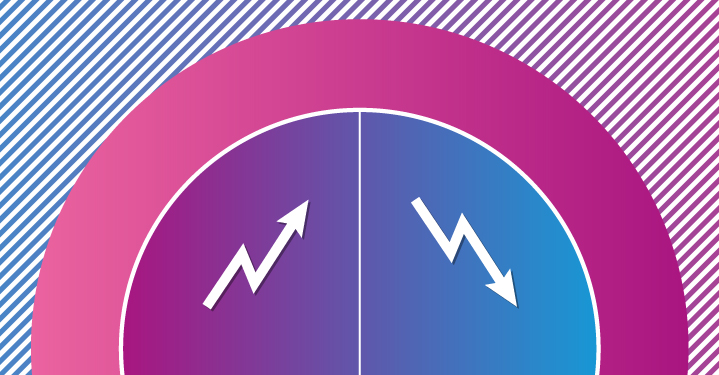 The best results in 2020 illustrate the power of the Chinese and American markets, the only two countries generating results above $50 million. Though both at the top, these two markets remain singular. In the USA, works by artists active in the second half of the 20th century dominate the Fine Art auction market whereas, in China, Old Masters are still dominant.
David HOCKNEY is the only artist present on two podiums, those of the United States and the United Kingdom. Hockney came in 5th worldwide ahead of Jean-Michel Basquiat and Andy Warhol. He is one of the most essential artists of the Art Market, extremely in demand and among the most highly priced with an annual turnover approaching $132 million. In February 2020, his "The Splash" (1966) sold for $29.9 million at Sotheby's in London, adding no less than $24.5 million to its price in 2006 ($5.4 million at Sotheby's London).
The best results by country (2020)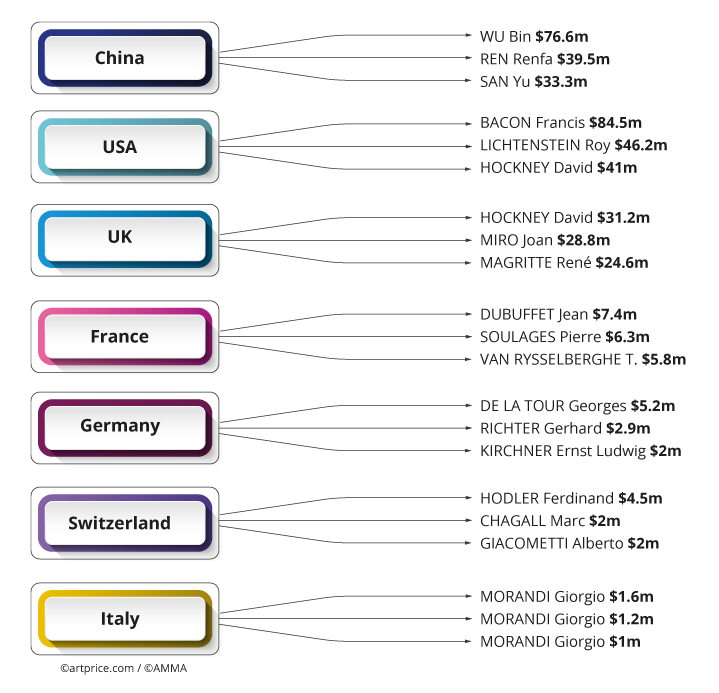 In the rest of Europe, where the market is structured differently, the best results rarely exceed $10 million. In 2020, France's best result emerged from one of Christie's 'relay sales' when a work by Jean Dubuffet, Pourlèche fiston (1963), fetched $7.4 million. On 10 July, it was presented by Christie's Parisian branch as part of Christie's international ONE sale (China Hong Kong, Paris, London and New York), which replaced the prestigious New York sales.
Germany recorded the second best result in its auction history thanks to a painting by Georges de La Tour, which fetched $5.2 million at Lempertz in Cologne (A girl blowing on a brazier (la fillette au brasier), formerly in the Bischoff collection). Apart from this excellent result, the German market saw lots of works valued above $100,000 (a few dozen more than in 2019) with signatures like Richter, Nitsch, Nolde, Polke and Rainer, but also Tony CRAGG and Cy TWOMBLY.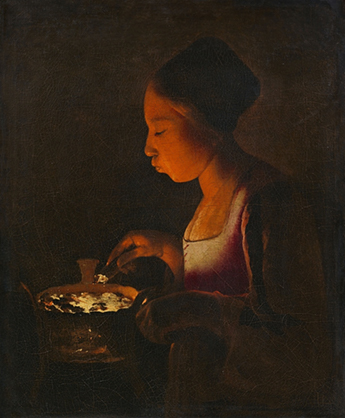 Georges de La Tour
La Fillette au brasier
$5.25 million – 8 December 2020 – Lempertz, Cologne
Artprice: On 8 October 2020, Ren Renfa's
Five drunken princes returning on horseback (五王醉归图)
was sold for $41 million at a Sotheby's auction in China Hong Kong. In 2009, Christie's sold this work for $6 million in China Hong Kong. Can you describe the changes between the two auctions?
Gong Jisui – Consultant of Artron Art Market Monitor of Artron (AMMA):
Collectors nowadays are increasingly aware of the differences between rare and common artworks. The price that
REN Renfa
's "Five Drunken Princes Returning on Horseback" fetched when it first appeared on the market in 2009 remained quite low because collectors were still bidding conservatively and cautiously, as all the information was not widely propagated. At that time, the art market did not have a clear understanding of the importance of this work, and not many collectors had the desire to acquire it. Therefore, there was no sign of strong market competition. But since then, many exhibitions, publications and marketing efforts were provided and the art of Ren Renfa became widely recognised among academics and collectors, which subsequently increased its value. After more exposure and wider recognition, the fierce competition among collectors has caused great changes in its price.
Declining performances
In times of crisis it is always more difficult (or at least feared to be) to resell major artworks, and there is usually a notable drop in the number of masterpieces consigned, resulting in a sharp contraction of turnover on some of the world's most expensive artists. However, in this crisis, the value of these signatures does not appear to have been undermined. Moreover, despite the obvious slowdown in the market in 2020 and the decline in their sales turnover, some of most solid Contemporary artists maintained their positions in the annual turnover ranking. This was true for Yoshitomo NARA, Yayoi KUSAMA, Alberto GIACOMETTI, Keith HARING and Pierre SOULAGES, who are still among the 50 best-selling artists in the world, all periods combined.
On the other hand, some artists, including a number of particularly hot signatures, posted striking under-performances in 2020. Julie MEHRETU's annual turnover dropped by 99.6% (with none of her good works offered), as did Mark TANSEY's (-98%) after his only work likely to generate a 7-digit result was bought in. Rudolf STINGEL's annual total shrank by 83% with four fewer paintings vs. 2019 and the totals for Philip GUSTON (-82%), Christopher WOOL (-70%) and Mark BRADFORD(-61%) all shrank substantially.
Likewise for certain big name sculptors. Auction turnovers collapsed for Berlinde DE BRUYCKERE (-98%), whose only major sculpture offered was a plaster work entitled Kooi (1990), for Louise BOURGEOIS (-65%) in the absence of a work as strong as her Spider (which sold for $32 million last year at Christie's New York), and for Jeff KOONS (-97%), holder of the title 'most valued living artist' since 2019 (after his Rabbit fetched $91 million at Christie's New York). For these artists – whose works sell for millions of dollars – a single work can dramatically change their positions in the rankings. Without the sale of his iconic Rabbit, Koons' position in the 2020 global turnover ranking fell from 15th to 388th.
The revelations of the year
Against all expectations, the crisis has not slowed the arrival of young artists onto the auction market; on the contrary. In 2020, a thousand new artists, born after 1980, took their first steps on the secondary market compared with just under 900 in 2019.
That new names attract attention is nothing new. However, the price levels that have been reached recently are indeed surprising. Certain "prodigies" find themselves propelled to price levels markedly higher than those of better-known Contemporary artists. Nowadays, when a young artist stands out, backed by good reviews and a powerful exhibition, there are far more buyers willing to spend big money than there were in the past.
In 2020, one case stood out particularly on the Ultra-Contemporary market (i.e. artists born after 1980): Matthew WONG. None of his works were auctioned before his tragic death in 2019. But in 2020, his œuvre generated more than $26 million from 24 lots! The artist obtained his highest auction price at a Sotheby's sale in June for a work titled "The Realm of Appearances". Estimated $60,000 – 80,000 it was hammered down after a battle between 59 potential buyers… for $1.8 million! Hailed as "one of the most talented painters of his generation" by Roberta Smith (art critic for the New York Times), Matthew Wong has been absorbed post-mortem by a market always enthusiastic to adopt new myths.
Breathtaking auction results were also hammered for various young artists whose works deal with some of the political and social themes of our era: themes of racial, sexual and gender identity, explored, notably, by the thirty-something artists Christina Quarles (b. 1985) and Salman Toor (b. 1983). First appearing at auction in 2018, a Christina QUARLES work ("Tuckt" ) fetched $655,200… more than six times its high estimate at Phillips New York on 8 December 2020. Making his secondary market debut in 2020, Salman TOOR climbed even higher. Born in Pakistan and established in the United States, the artist was scheduled to have a first museum exhibition at the Whitney… but the pandemic decided otherwise. However,when his Rooftop Party with Ghosts 1 was offered at Christie's New York with an estimate of $100,000 – 150,000, it sold for a remarkable $822,000. His figurative paintings with queer characters are very much in tune with current demand. From #MeToo to Black Lives Matter, social and cultural upheavals are impacting the Art Market more than ever.
The New Meteors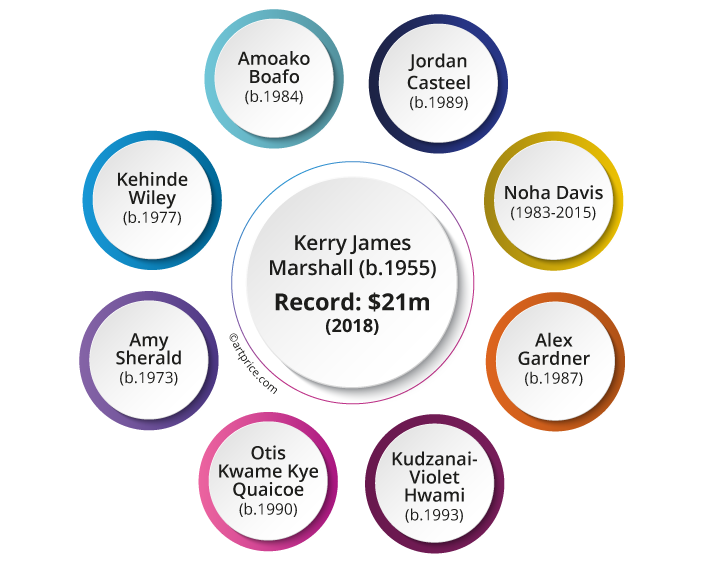 The market remains very buoyant for African artists and artists of African descent due to their recent recognition by American cultural institutions which have been conducting a policy of solidarity towards the 'BIPOC' communities (black, indigenous, people of color) that has become a new imperative for governance and acquisitions. Some museums have allocated special funds to the purchase of works by BIPOC artists from the 20th and 21st centuries. The MET is one, having committed $10 million for this purpose. This bold search for a more inclusive and equitable society was accentuated in 2020 with
Black Lives Matter
, leading certain institutions to sell works by white artists, often male, to allow the diversification of their permanent collections. Two years after
Kerry James MARSHALL
's
Past Times (昔日)
fetched a record of $21.1 million at Sotheby's, we take a look at some of the new signatures electrifying sales in 2020:
One of the strongest results was hammered for Amy SHERALD (b. 1973), an unavoidable signature since she painted the official portrait of First Lady Michelle Obama in 2018, and who has been represented since then by Hauser & Wirth. On 7 December, Phillips sold her painting The Bathers (2015) for $4.26 million, at 21 times its high estimate! With that result Amy Sherald dwarfed another result for a work by Barack Obama's official portrait painter, Kehinde WILEY (b. 1977), whose Portrait of Mickalene Thomas, the Coyote fetched just $378,000 the same day. But Amy Sherald is much rarer on the market. Collectors have also focused on emerging signatures, such as the Ghanaian artist Amoako Boafo. 
Amoako Boafo (b. 1984)
In December 2019, his colourful portraits celebrating black identity fetched around $50,000 on Mariane Ibrahim's booth at Art Basel Miami Beach. A year later, their value had multiplied by ten. In February 2020, the art media made much of the sale of his canvas The Lemon Bathing Suit for $881,500 at Phillips. An exorbitant price for an auction debut and especially for a work estimated $40,000 – 65,000. Some commentators may have been tempted to see the result as a flash in the pan… but it wasn't. Supported by rich and influential personalities, courted by the fashion world and dubbed by museums, BOAFO has become unavoidable. His 32 paintings presented at auction in 2020 all sold very well, sometimes at ten times their estimates. This was the case of Baba Diop, a 2019 canvas that fetched $1.15 million on 2 December at Christie's China Hong Kong.
Otis Kwame Kye Quaicoe (b. 1990)
At just 30 years old, Otis Kwame Kye QUAICOE has several points in common with Boafo. Originally also from Ghana, he excels in the art of portraiture and collaborated with the Roberts Projects gallery which hosted his first solo exhibition on American soil at the beginning of 2020 (Black Like Me). His work was rapidly sold to a number of important private collections before being auctioned in early July. Like Boafo, his prices soared immediately. Estimated at $20,000, his canvas Shade of Black ended its course at Phillips at $250,000. The following six canvases all sold above the high estimates, including in China Hong Kong.
Kudzanai-Violet Hwani (b. 1993)
The success of Kudzanai-Violet HWAMI follows the same trend. Born in Zimbabwe in 1993, trained in London (Wimbledon College of Arts) and supported by the Victoria Miro gallery, Kudzanai-Violet Hwani develops figurative works imbued with a multi-culturalism highly prized by the current market. Introduced to the secondary market at the end of 2020, she attracted a bid of $252.000 (again at Phillips) for her Eve on Psilocybin, a painting completed in 2018. The work was acquired for seven times its mid-range estimate.
The American artists Jordan Casteel, Noah Davis, Alex Gardner, Amy Sherald and Kehinde Wiley, who share the same ambition to produce work that explores black identity in the United States, all hammered new records. First seen at auction this year, Alex GARDNER (1987) attracted a bid of $170,100 against a high estimate of $30,000 (To be titled, Phillips, 8 December). At the same auctioneer's New Now sale on 4 March, a painting by the "mad genius" Noah DAVIS (1983-2015) titled In Search of Gallerius Maximumianus sold for five times its high estimate at $400,000, just 15 days after his posthumous exhibition at the David Zwirner gallery. On 12 February, a painting by Jordan CASTEEL (1989), named one of Forbes magazine's most influential "30 under 30" in 2019, rocketed to $668,000 at Christie's in London (Mom, Christie's Londres, 12 February).
Very involved in the Ultra-Contemporary market, Phillips hammered most of these new records. At its sale New Now New York (30 September 2020), Phillips offered and sold works by six new artists, including Homegrown by Arcmanoro NILES ($23,750, nearly eight times its low estimate); Tankstelle (mother) by Melike KARA ($32,500, three times its low estimate) and Wishful Thinking by Van HANOS ($15,000 versus a low estimate of $4,000). Although the sales took place in New York, the thirst for novelty is not restricted to American collectors. The bidders were from nearly 50 different countries.
The Contemporary art market – which represents 16% of total global Fine Art secondary market turnover – is substantially based on these recent works. In fact, no less than 13% of the entire secondary art market today depends on works created after 2000. A proportion that is naturally bound to increase…
Inhalt
Who was in demand in 2020? And who wasn't?